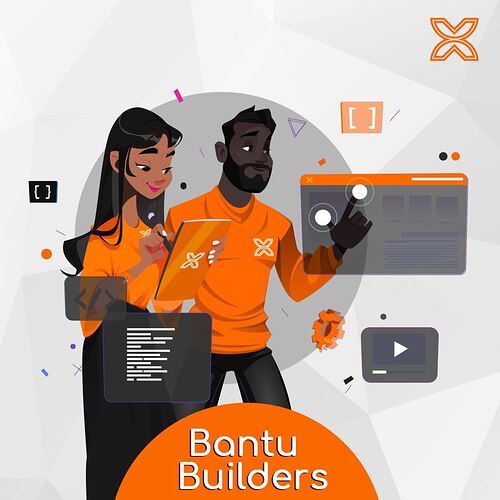 A gathering of creators and innovators helping to build and expand the Bantu Ecosystem.
Welcome to the Bantu Builders group!!
Here we discuss the ongoing trends with emerging technologies, especially in the blockchain space.
We discuss how we can make Bantu the blockchain of choice for people and organizations through the development of creative tools and solutions.
People can discuss their ongoing projects on Bantu and seek help or contributions from the general developer community.
"I am because you are" - therefore let us be free to exchange ideas and make recommendations as constructively as possible.
There are no stupid or irrelevant questions as long as they are asked in good faith.
Please let us respect one another. Malicious behavior is frowned upon and will be decisively addressed by the admins.
Let's go, Bantu Builders!