Hello Bantu!
Happy Monday!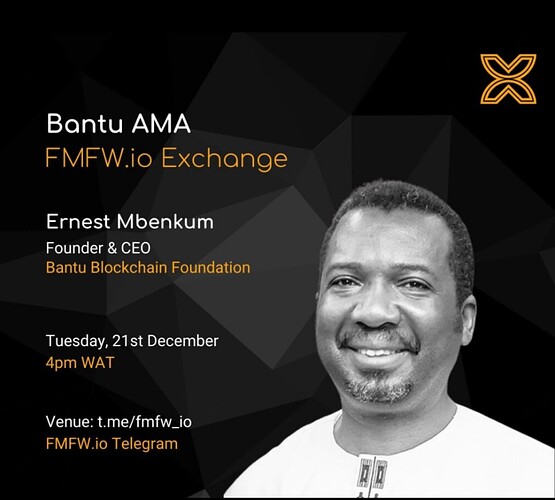 Join our Founder and CEO (Ernest Mbenkum) as he introduces Bantu to the FMFW.io Exchange community (http://t.me/fmfw_io).
Let's join the community to lend support and to also seek answers to any questions you may have about trading XBN on the Exchange.
Don't forget to get your questions ready!
There are rewards for active participation.
Date: Tuesday, December 21, 2021
Time: Today at 4pm WAT
Venue: t.me/fmfw_io