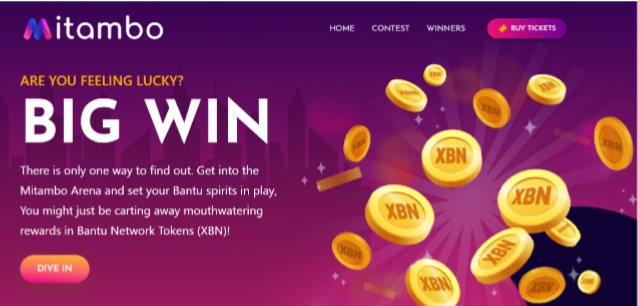 Happy New Month
Happy Workers' Day
Happy Gamers Day!!!
Bantu just surpassed 20k members on Telegram, and 10k members on BantuTalk!!!


To commemorate these milestones, some creative developers in our community developed an ingenious way for people to start putting their XBN token to gaming use.
Introducing MITAMBO
Tap the link to read more.
https://bantublockchain.medium.com/bantu-blockchain-games-mitambo-43fef4350135