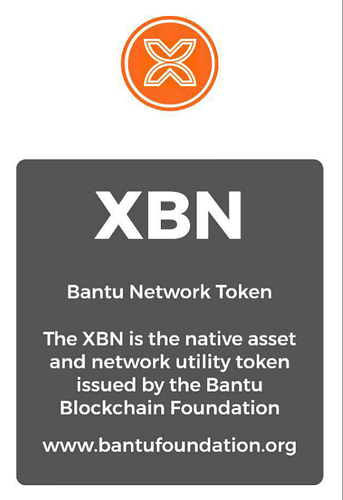 Bantu XBN is the Bantu Network Token.
The XBN is the native asset and network utility token of the Bantu Blockchain. It is issued by the Bantu Blockchain Foundation.
Bantu Token XBN– is the native asset or token for the Bantu Network. It is used as a utility
token for all operations and transactions on the Bantu network. The XBN is used for payment of fees. Users carrying out Transactions on the Bantu Blockchain Network will pay transaction fee in XBN at a small base unit we like to call the "Spirit".
Where can you securely store XBN tokens?
You can securely store your XBN on the BantuPay wallet. BantuPay Wallet – A non-custodial wallet for users to securely hold, transfer, swap and trade
digital assets.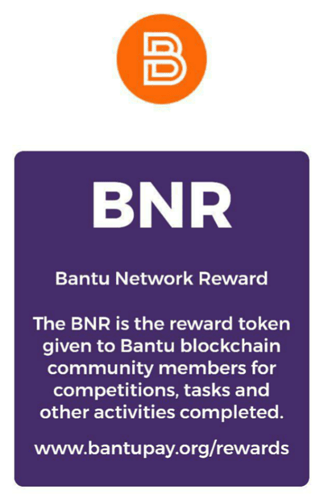 Bantu BNR - Bantu Users are rewarded Bantu Network Reward (BNR) Tokens given to Bantu Users that show interest by actively participating in various competitions, trivias, referral programmes and other social media challenges. 1XBN = 4BNR.
Bantu community members that sign up for the BantuPay wallet, join the Bantu rewards programme and actively participate on various community activities, will be eligible to earn their share of BNR tokens via our giveaway.
Earn your first BNR tokens today by signing up for a free BantuPay wallet and referring your friends and family to do the same!