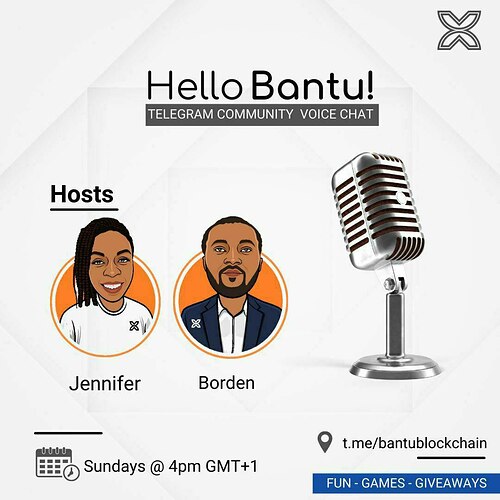 Hello Bantu

: Community Hour
Tune-in at 4PM GMT+1 live exclusively on Telegram for Bantu Community Hour Voice Chat #3.
Topic:
Timbuktu.Exchange! - Peer-to-Peer Trading Marketplace.
Featured Third-party Game: Mitambo! Where winners play.
Our guest traders will be highlighting features of Timbuktu.exchange. Everyone will have a chance to play games where winners take home XBN.