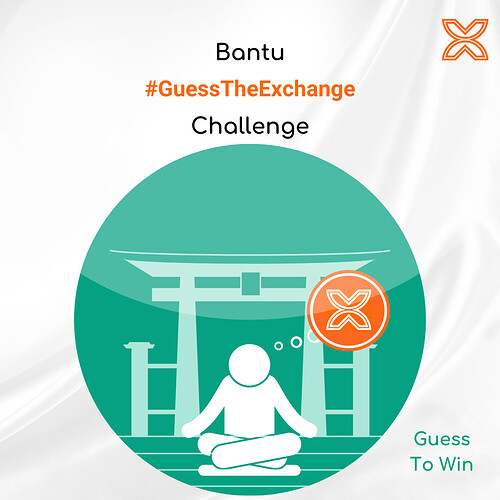 Bantu
#GuessTheExchange
Challenge
Hello Bantu!
Voting period may be OVER!
Some BNRs are up for grabs for our BantuTalk participants!
Here is how to qualify
-Drop a screenshot of your #GuessTheExchange vote transaction.
This coming Friday (April 9th, 2021), we will be randomly selecting 3 lucky participants to win 100 BNR each.
Rules
Multiple posts/entries leads to automatic disqualification

Must be a screenshot of your GuessTheExchange transaction (from your BantuPay history page, tap on the vote transaction) ~OR a link attached that proves submission of the former.~

If your name is selected. You have 24 hours from receiving the winner notification to respond with both your BantuTalk & BantuPay username, otherwise your name will be withdrawn and swapped with that of another random participant.
Be Empowered!