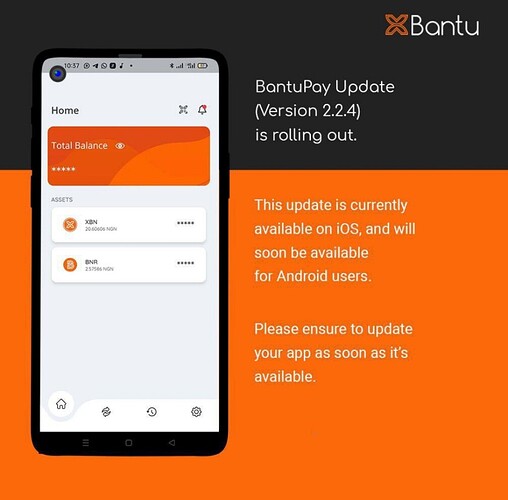 Hello Bantu!
An important BantuPay Update (Version 2.2.4) is rolling out.
This update is currently available on iOS, and will soon be available for Android users.
Version 2.2.4 is stable and comes with mobile number verification as an added feature.
Please ensure to update your app as soon as it's available
Thanks!