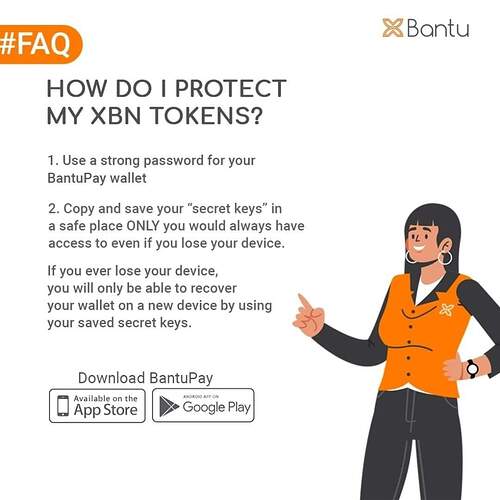 Hello Bantu!
Can you guess how much crypto was stolen in Q1 of 2022?
Security is key in crypto and there's no better tool for protecting assets than raising awareness.
Are you still worried about how to protect your XBN Tokens?
This post is made to explain it to you.
How Do I Protect My XBN Tokens
Use a strong password for your BantuPay wallet

Copy and save your "secret keys" in a safe place ONLY you would always have access to even if you lose your device.
Remember, If you ever lose your device, you will only be able to recover your wallet on a new device by using your saved secret keys.
#bantublockchainfoundation #blockchain #blockchaintechnology