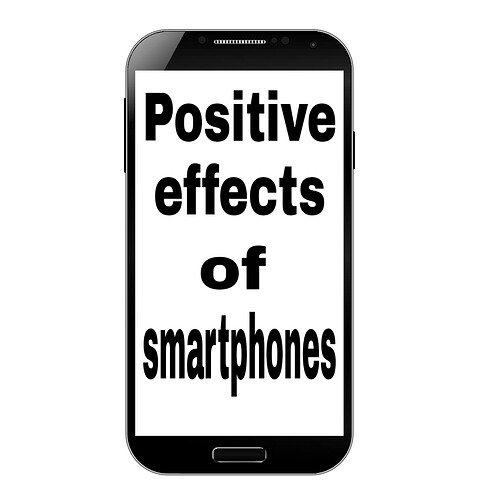 What is a mobile phone?
According to oxford dictionary; A mobile phone is a device that performs many of the functions of a computer, typically having a touchscreen interface, internet access, and an operating system capable of running downloaded apps.
In addition, a mobile phone is a device that combines a cell phone with a handheld computer, typically offering data storage, email capability, etc.
With adequate research, The first smartphone was created by IBM, was invented in 1992 and released for purchase in 1994. It was called the Simon Personal Communicator (SPC).
According to history, the first smartphone is not very compact and sleek, the device still featured several elements that became staples to every smartphone that followed.
For example, the SPC was equipped with a touch screen as well as the ability to send and receive both emails and faxes. It had a calendar, address book, and a native appointment scheduler. It even featured standard and predictive stylus input screen keyboards!
Below you can find some benefits of having a smartphone:
Payments solution
Imagine the world without your mobile banking app for payment, think about the stress you will have to go through if there is no mobile app for you to make transaction to your friends and family😩. Waiting on the line in front of the bank is stressful enough especially at this time of COVID-19 crisis…
Texting
Phone messaging apps conveys messages fast with immediacy. Composing and sending a text is quick and replying to a text is just as fast as ever.
Assuming you were born in olden days, you would have experienced what it feels like to trek from Lagos to Abuja just to say hi to your lovely one's.
Another of the many advantages of texting is its accessibility. Everyone has access to a text messaging app if they own a mobile phone; it comes pre-built into our devices. And texting is also available without Data/WiFi connection, making it a more available medium no matter where someone may be.
A text is high priority and possibility of reading a text right away is 98% due to notification because even if you did not open it, you would have seen the content.
Navigation
Google map: Time is money as is said and practiced in our fast-paced generation that enjoys multitasking through different innovative mediums. Our generation use these apps for so many things like getting the current status of traffic, to locating the shortest and fastest way to reach office or a venue and also knowing exactly how long it will take them to reach their destination.
The aspect of accuracy in technology makes it the most reliable source of information! It seems rather logical to take directions from an automated service that is guided by satellites instead of an unsure human mind with margin for error. It isn't just about finding the right location, these applications guide you through the best routes possible and ensure you reach your destination without hurdles.
Entertainment
Smartphones reduce the rate of loneliness, boredom and sadness…
As long as you have internet connection in this generation, you can never get bored because you can play games, watch Netflix

, YouTube, explore the internet and learn new things etc.
For research purpose, below are few types of mobile payment
In-app mobile payments
Mobile browser-based payments
Mobile or wireless credit card readers