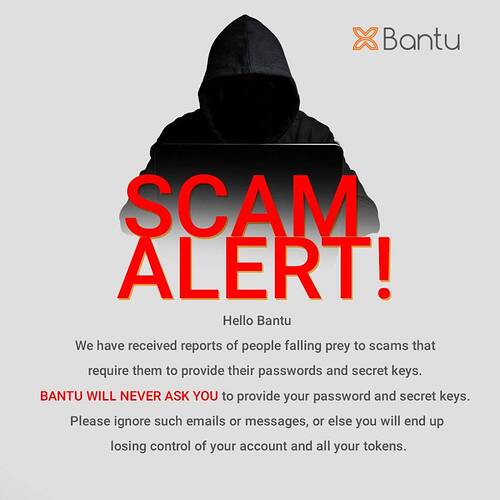 Hello Bantu
We have received reports of people falling prey to scams that require them to provide their passwords and secret keys.
Bantu will never ask you to provide your password and secret keys.
Please ignore such emails or messages, or else you will end up losing control of your account and all your tokens.