Hi Merchants and Traders
Timbuktu is undergoing some maintenance and will be back up as soon as our engineers are done with this operation.
Please bear with us. Normal services should be restored soon enough.
Apologies for the inconveniences.
Timbuktu P2P is the ideal platform for safe and convenient peer-to-peer transactions such as buying and selling Bantu Blockchain Tokens in minutes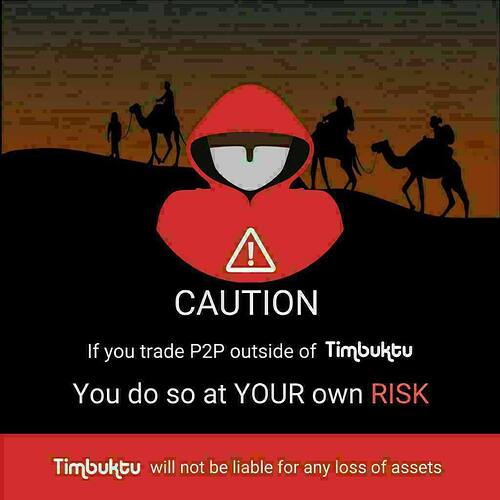 There are a few things to keep in mind to Avoid scam and ensure your Timbuktu P2P experience is safe and secure.