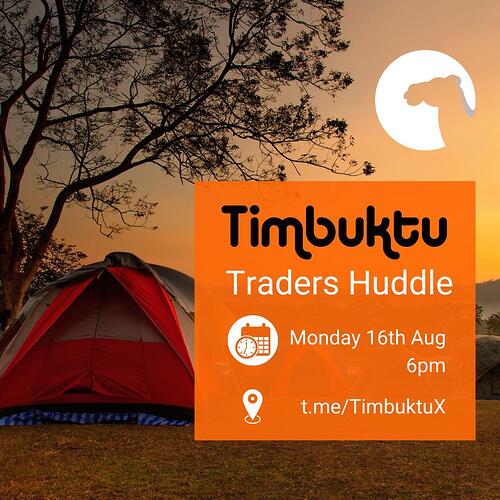 To help you have a better understanding of XBN Trading on Timbuktu
The Timbuktu Traders huddle will give you a proper idea about how things work and help you find great trading opportunities.
Join us tomorrow at our first Timbuktu Traders Huddle.
Let us discuss Timbuktu (how to use the platform, your experiences so far, recommendations etc).
It is an opportunity for our community to get together as we work towards building the best non custodial P2P Exchange in the space.
See you there!
Venue: Telegram: Contact @timbuktux (Telegram call)
Date: Monday, 16 Aug, 2021
Time: 6pm GMT+1