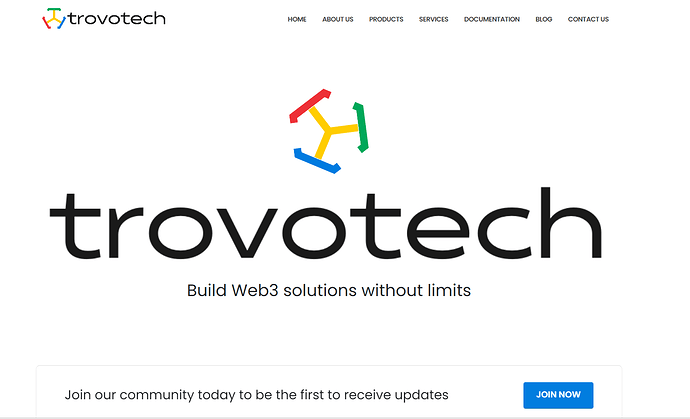 Trovotech Limited, a Web3 software development company, is excited to announce the launch of their new website. The company specializes in building practical blockchain solutions that solve real-world problems for businesses and individuals.
The website highlights the core of the company, which is their team of experts. With a combined industry experience of over 40 years in blockchain technology, the team has the experience and professionalism needed to deliver the best possible solutions for their clients. They have worked with multinationals like PwC, ABB, and MTN and have been a crucial part of the team that built the Bantu Blockchain infrastructure which today has over 160k users across 180 countries around the globe.
Trovotech's services include Digital Assets Services, Blockchain System Integration, Blockchain System Consulting, Program/Project Management, Resource Planning/Management, and Blockchain System Support. They also introduce their new products on the website, including the Trovo Wallet, Trovo Assets Tokenizer, Trovo P2P Marketplace, Trovo NFT Tickets, and NFT marketplace which are designed to change the way people use blockchain technology.
The website also features their Vision, Mission, and Roadmap. Their vision is to help usher in an era of economic prosperity in emerging economies using exponential technologies. Their mission is to build practical, intuitive, and easy-to-adopt Web3 solutions that solve real-world problems. The Roadmap will give a glimpse into what they're working on and what's coming next.
In addition to learning about the company, team, and services, the website also provides a way for individuals to join their community and stay connected with them. They can find information on how to reach out to Trovotech and links to their social media channels to stay updated on the latest developments.
Trovotech invites you to visit their website at www.trovotech.io and explore all that they have to offer. Whether you're a business looking for blockchain solutions or an individual interested in learning more about this exciting technology, Trovotech is here to help.