I was not able to very my email I'd while I sign up.
@wealthcircle hello did you check your email address for the verification code?
Still not received any verification code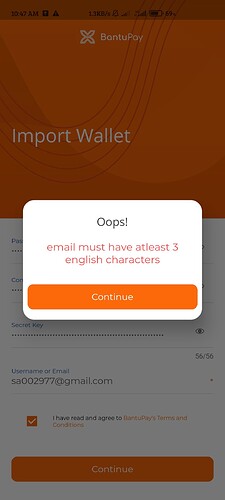 Hello sir, I'm a old bantupay apk user!
My account username is samirsakil6 and my Gmail is sa002977@gmail.com
Recently bantupay started a new app
And im the old app user
So i download the new app , and i didn't login
I already have 1400+ XBN and 200 BNR
And the old app didn't work for any swap or
transaction
So sir please help me :'( thank you
@samirsakil6 Do you have your secret keys backed up? If yes, just import your secret key into the new wallet.