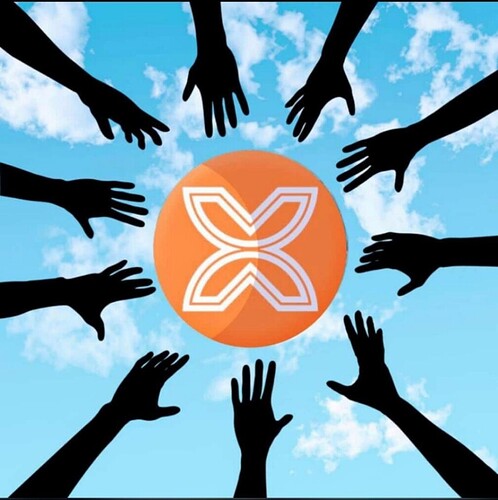 The Bantu Blockchain Foundation (BBF) is a non-profit entity that develops blockchain-based financial inclusion solutions to help address Africa's unique challenges.
The springboard to the world for the Bantu blockchain is a technology that seeks to re-orientate Africa and her peoples towards a new technology that is aligned with the spirit of sharing and equality.
An Africa-led blockchain ecosystem for the world
Bantu Network is live with various products, tools and services to enable users to access the full functionality of the network and ecosystem from day one.
Bantu Token – BANTU is the native asset or token for the Bantu Network. It is used as a utility
token for all operations and transactions on the Bantu network. When users carry out
transactions on the network, the BANTU is used for payment of fees.
BantuPay Wallet – A non-custodial wallet for users to securely hold, transfer, swap and trade
digital assets. APIs will be developed for third-party integrators to access the BantuPay
infrastructure.
BantuTalk Forum – A vibrant community of Bantu users, advocates, developers and traders
Bantu Dashboard – A dashboard which provides a user-friendly and high-level overview of the
entire Bantu Network in real-time.
Bantu Laboratory – A tool for Bantu Network developers to perform tests and transactions
using the network testnet or mainnet.
Bantu Node Viewer – A tool for viewing all servers and devices that currently contribute to
the Bantu Network. Nodes can be viewed by organization or by server or device.
Bantu Token Creator – A tool for any user to quickly and seamlessly create and distribute their
digital assets or tokens without requiring any programming skills.
Bantu Blockchain Explorer – This tool allows anyone to browse, search and view all Bantu
Network transactions transparently and in real-time.
How well do you know your Bantu?
Looking to earn some BNR on the BantuTalk Community? Partake in this engagement polls.
2021-10-06T23:00:00Z
When was Bantu Blockchain launched
16th November, 2019
3rd December, 2021
16th December, 2020
15th January, 2021
When was Bantu blockchain went mainnet
20th March, 2021
17th February, 2021
6th April, 2021
16th November, 2020
What date was the Bantu Blockchain Genesis block mined?
16th December, 2020
20th March, 2020
Not yet mine
Never mined