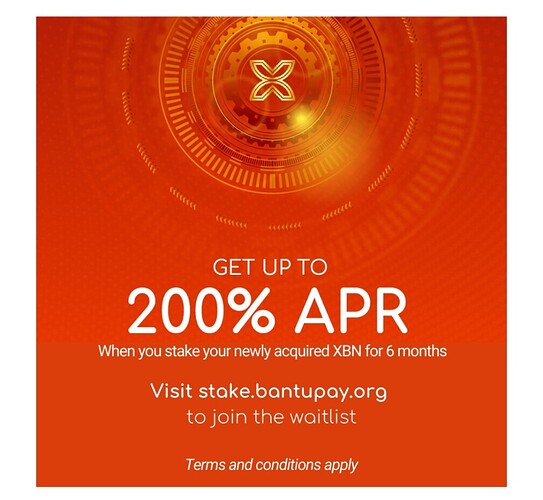 Hello Bantu!
XBN Staking is finally here!!!
Every XBN acquired in the month of March 2022 from Bitmart, FMFW, Bittrex Global and Tradefada will be eligible for staking on BantuStakes.
Head over to BantuStakes (link below, and in the article) to join the waitlist immediately. Hurry now while offer lasts.
Share with your friends and loved ones.
Read this 2 minutes article to learn how it works
Earn up to 200% APR in the first Bantu Staking Program! | by Bantu Blockchain Foundation | Mar, 2022 | Medium
BantuStakes site - BantuStakes!