I'd like to know if there will be staking on Bantu, to further encourage hodling of BNR or XBN tokens?
@ubizeal We will make announcements on that when the time is right. #Staytuned
Why is the telegram group not accessible again
How do you mean not accessible? Is it not accessible to you?
Seriously i just checked with my wife telegram and it was accessible, i didn't break any rules Rather i was even inviting people and promoting the platform. What could have been the problem for me not to be able to access the group again.
Hello @Abbeey45 you were removed from the Bantu Rewards group on Telegram due to actions in violation of Bantu Blockchain Foundation conduct.
We have decided to accept you back to the channel provided that you will behave accordingly so we can move forward.
We also request that you REMOVE the Bantu logo from your profile pic.
Thank you for believing in the Vision of Bantu

I only used that in promoting the project and not against the project which i will never do. Will do as instructed by removing the logo of my profile
Thanks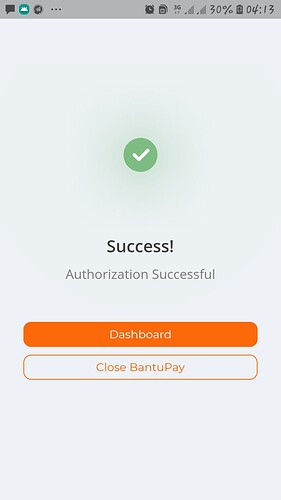 Im done. So, this is a Different staking as they all come in different forms. But how do i see my interest?
This is the wait-list you just joined, the final staking platform hasn't been released yet. You'd find all you need to know by the end of the month when all would be out.
Will be be able to control the staking functions ourselves via bantupay app?
If not.
How long might that take to be integrated?
I do not know all the details at the moment (as it's yet to be released), however, I do know that Bantu has a very good reputation for developing and implementing transparent and accountable systems that empowers humanity.
The news letter says the staking app would be out this week so we can wait and expect the best, as always.
So me being in a waiting list successfully guarantees me a staking spot right?
I tried the other day, couldn't get around it. Lemme try again