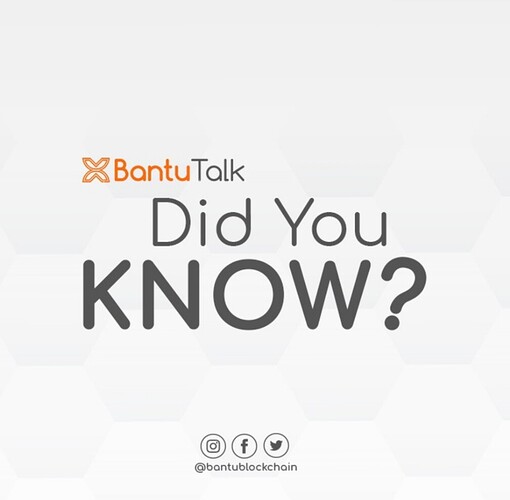 Did you know…
The Core features of Bantu Blockchain are:
Real time settlement of 2-5 seconds. Over 15,000 TPS.
Highly secured cryptographically using Elliptic-curve cryptography.
Global reach with single integration with effective asset control options.
Low cost. Ability to process over 100,000 for less than $0.01.
Support for smart contracts and regulatory AML/KYC Compliance support.
Built-in Currency and digital asset Decentralized Exchange.