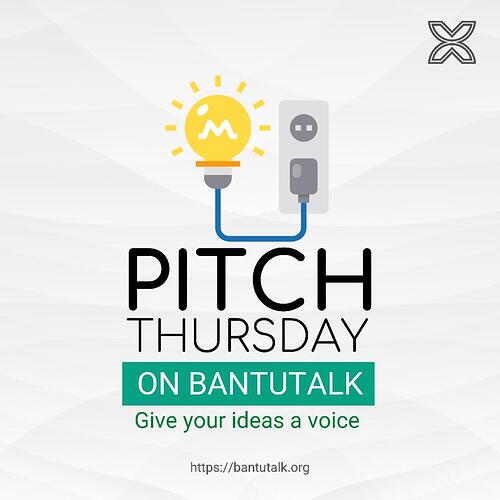 How do category king companies emerge?
How can you leverage opportunities Blockchain technology is providing to power the fourth industrial revolution?
How is Blockchain being used in business?
What is Blockchain in real life?
How does a business apply blockchain models?
How a company/startup can apply blockchain in their businesses?
BantuTalk pitch Thursday, you are given an opportunity to showcase your business and interact with people.
So if you have a business or you are interested in knowing what kind of businesses that revolve around the Blockchain ecosystem, make sure you tune in.
You will get to learn more about the business being build around Bantu and blockchain on pitch thursday on Bantutalk