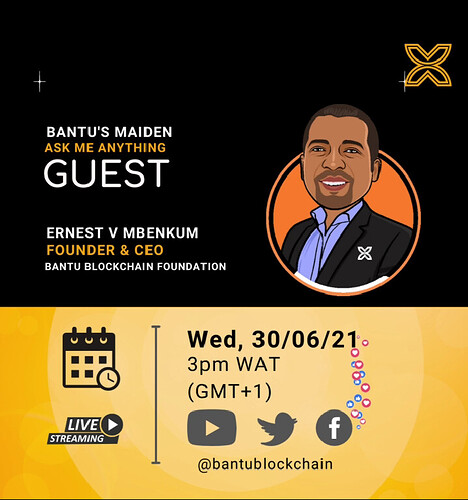 Are you ready?
It's just 4 days till the #Bantu blockchain first "Ask Me Anything" (AMA) event.
We know you have questions! Here is the opportunity to have them answered at our First Ask Me Anything (AMA) event.
Bantu AMA event constitute part of our ongoing community engagement programme, designed to connect with the wider community to spread the word of Bantu's mission and answer any questions which people might have regarding the project, or general queries including our progress on our journey so far, recent updates and our plans moving forward.
Check the below link to register for the event and submit your questions.